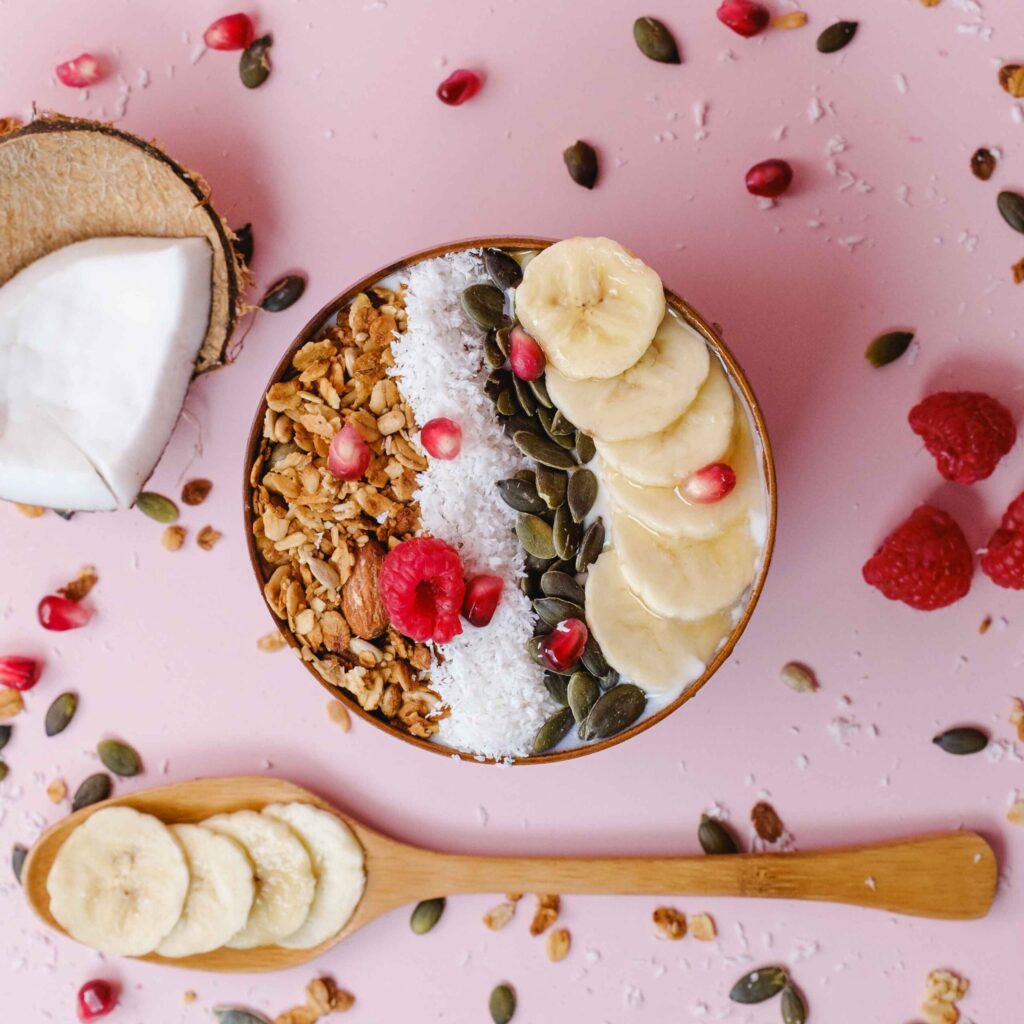 Vegetable yoghurt base, banana, raspberry, pomegranate, chocolate granola from Catherine Kluger and shredded coconut.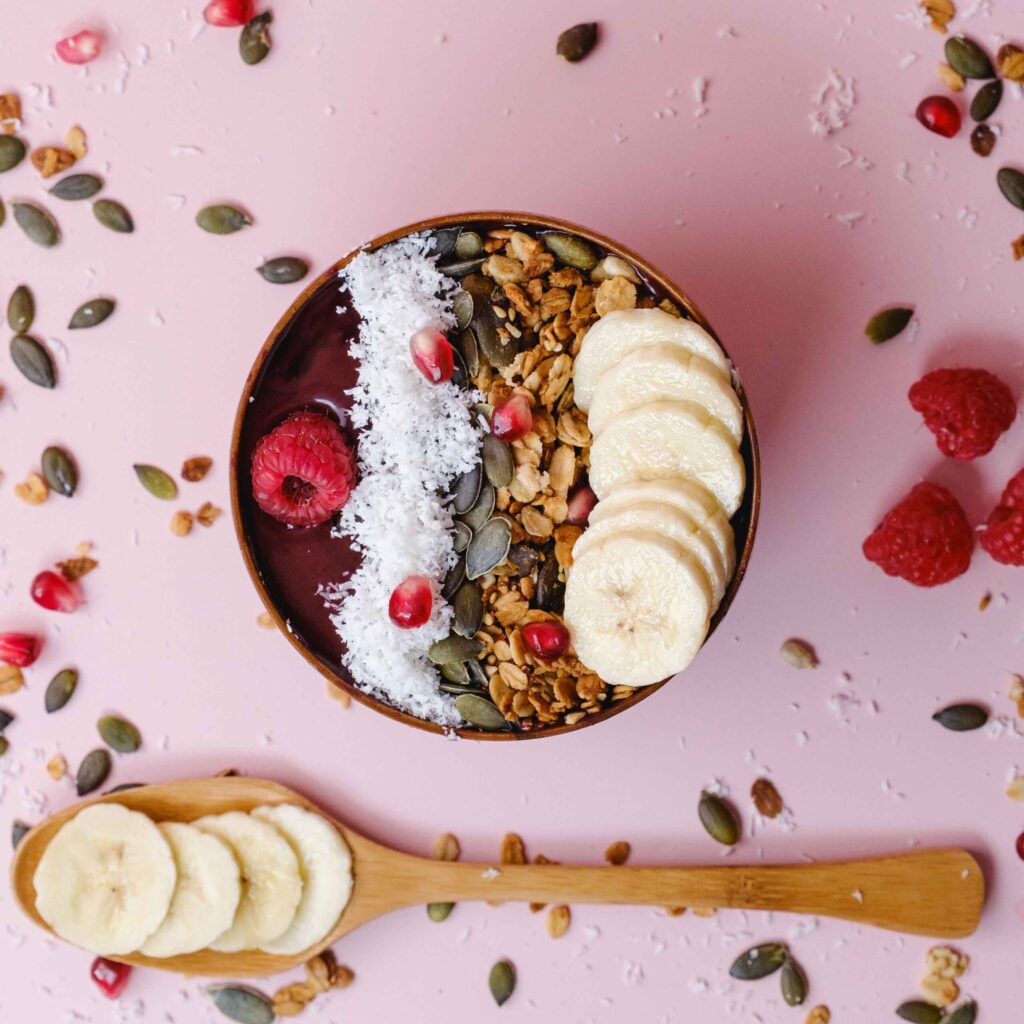 Organic Amazonian acai pulp, banana, pomegranates, pumpkin seeds, shredded coconut, all mixed with Catherine Kluger's super chocolate granola. A perfect bowl to give you diffused energy all day long!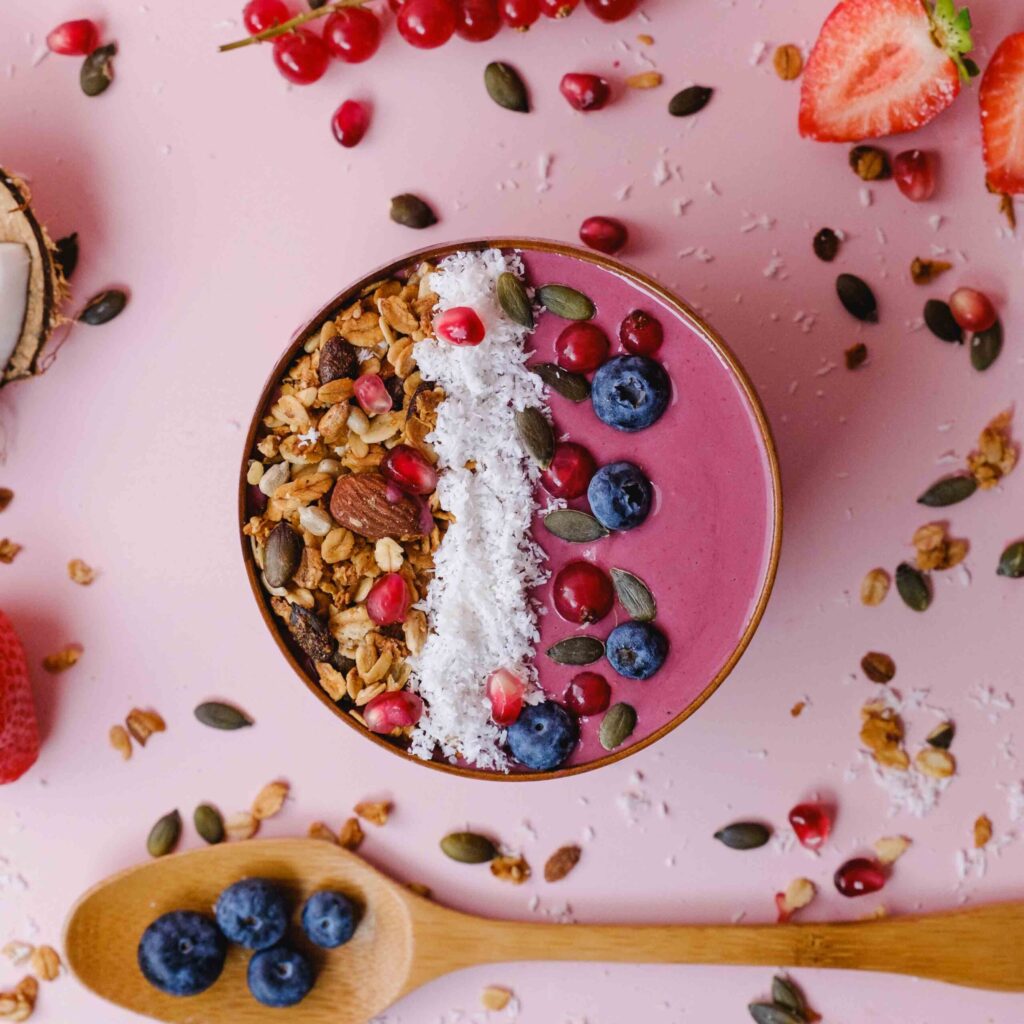 Enjoy our Strawberry Blackcurrant Smoothie with red berries, Catherine Kluger chocolate granola, shredded coconut and pumpkin seeds. A perfect bowl of energy to keep you going all day long!