AN EXCLUSIVE COLLABORATION FOR THE NEW SCHOOL YEAR!
If we tell you Top Chef 2021, moustachioed, tattooed, explosive personality, punchlines, you answer us...?
For those who haven't watched Top Chef 2021 and don't have the ref, we tell you about Chef Arnaud Baptiste here!
Back in 2021, Pokawa collaborated with the chef revealed by season 12 of Top Chef 🧑🏻🍳
For this exclusive collaboration, Arnaud Baptiste has chosen to honour the French heritage that he is particularly fond of by revisiting in his own way the poké bowl recipe with French flavours 🇫🇷
A recipe that is as gourmet as it is healthy, with black rice, marinated and snacked trout, zebra tomatoes in vinaigrette, piquillos, tangy radishes, spring onions, ginger, flaxseed, basil and a touch of pep with lemon zest 🍋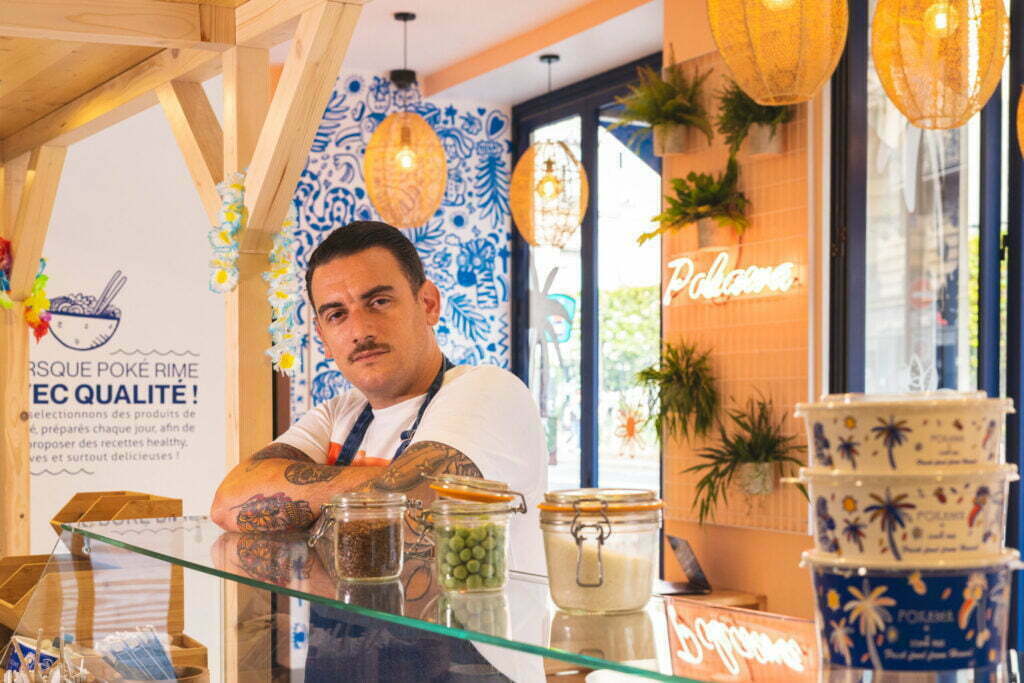 The Bol by Arnaud Baptiste was priced at €15.90 from 22 September in a limited edition in all Pokawa stores, for takeaway and delivery exclusively on Uber Eats.
Soon a new collaboration with a chef?